grey is the colour of hope is the fourth audio work compiled by Alan Dunn, artist and Senior Lecturer in Contemporary Art at Leeds Metropolitan University.

Taking its cue from the manners in which the colour grey has been used in literature, art and design from the Old Testament to the present day, the CD brings together new audio works from students and staff in the School of Contemporary Art and Graphic Design alongside artists' compositions and archival material. The School comprises Contemporary Art Practice, Fine Art and Graphic Design.

Permission has been secured and negotiated on each excerpt and the CD is produced in a limited edition of 1,000 and given away freely to students and interested parties. Support for the project has come from the Arts Council of England and Leeds Metropolitan University and design of the CD packaging is by John Barton and Sean Thomas, two Second Year Graphic Design students.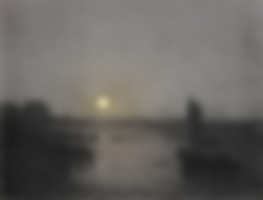 Composed to echo JMW Turner's 1797 Moonlight, a Study at Millbank - a grey landscape shot with one brilliant spash of joy - the CD deploys a Leadbelly spoken word introduction from 1947 and a newly composed piece from Bill Drummond (Grey and me) to bookend a lengthy grey sound collage (with one splash of colour) blending student works and content from Henry Miller, Gerhard Richter, Lydia Lunch, Rodney Marsh and William Shakespeare.
Dunn's accompanying essay traces a personal interest in the colour, referencing Irina Ratushinskaya's prison journal grey is the colour of hope, John Major and late 1800's photographs of Glasgow. To order a free copy of the CD please email Alan Dunn at a.dunn@leedsmet.ac.uk